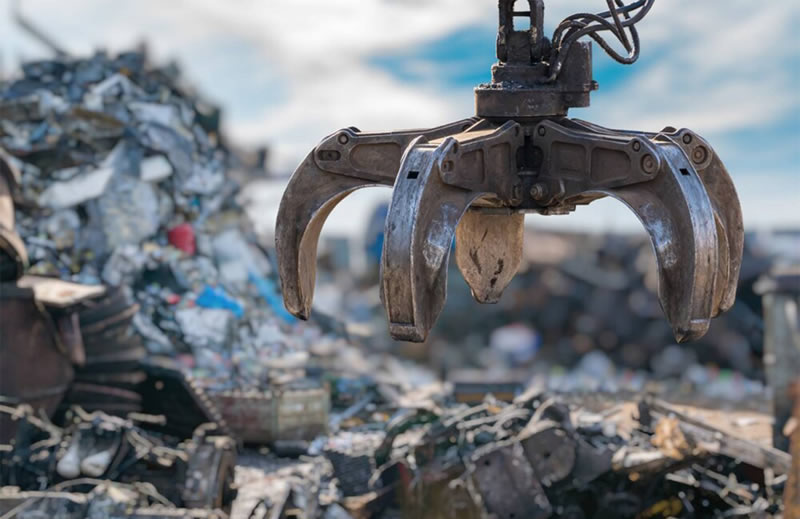 Scrap Metal Buyers in Barnesville, GA
When it comes to the junk in your home, most of it is exactly that – junk. But if you have a lot of scrap metal laying around that you aren't sure what to do with, sell your scrap metal! Scrap metal is extremely valuable depending on what kind of metal you have, and if you don't need it for anything, let us recycle it for you! Here at RCM Recycling, we offer scrap metal recycling in Barnesville, GA.
We are Barnesville scrap metal buyers who always pay top dollar for your scraps. Believe it or not, metal is extremely valuable right now, but we know it's not easy to bring your scraps to a junkyard – that's why we'll do it. Looking to sell your scrap metal or looking for scrap metal buyers in Barnesville? Give RCM Recycling a call!
We know the going rate for all metal types, and we will make sure to educate so you know you are getting the right price for your scrap metal. If you've been on the hunt for a 'scrap metal company near me', you finally found the right company to call.
What is the purpose of recycling scrap metal?
Scrap metals such as aluminum, copper, brass, steel, and iron can all be used multiple times to create so many different things. When you bring your scrap metal recycling to a scrap yard, they will determine what kind of scraps you have, and give you the industry standard for your scraps. They will then melt that metal down and turn it into whatever they want.
By recycling your scrap metal or selling it to scrap metal buyers, you are reducing the amount of waste produced to create new products, and you are preventing extra mining for new metals. Recycled metal can be turned into thousands if not millions of new things – from car parts to new jewelry, your scrap metal recycling can make a huge impact on the Earth.
So when you take the time to recycle your scrap metal, you are helping to preserve our planet. Whether you want to sell your scrap metal to us here at RCM Recycling, or you know a scrap yard to bring your scraps to, recycling your scrap metal is one of the best things you could do for the environment, and you earn some money doing – not a bad trade!
Scrap Metal Recycling in Barnesville, GA
Let us recycle your scrap metal
Here at RCM Recycling, we will pay you top dollar for your scrap metal. We make recycling it easy – we come pick it up, and give you cash on the spot! No worrying about trying to find a 'scrap metal company near me', we come right to you.
Let us make things easier on you by taking your scrap metal off your hands! To get started, all you have to do is give us a call, schedule an appointment, we'll come to look at what you have, and pay for you it right there, and we'll even take it that day too!