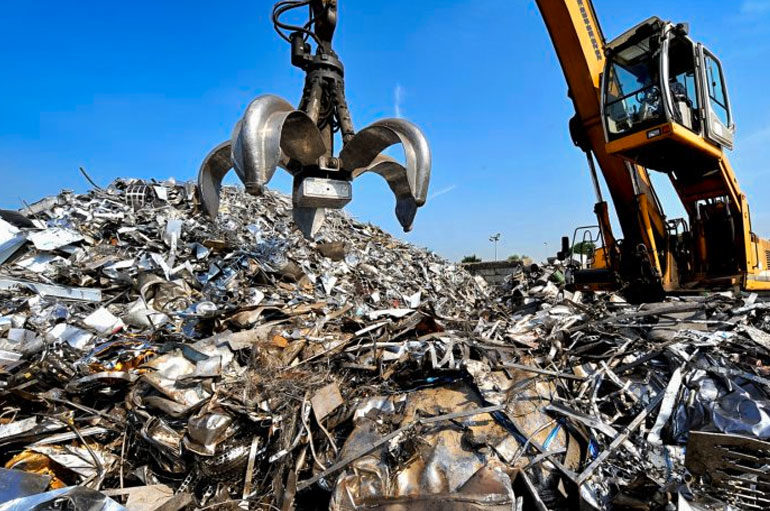 Scrap Metal Buyers in Griffin, GA
Did you know that you have the potential to earn extra cash for the scrap metal you have around your house? Believe it or not, scrap metal is extremely valuable – depending on what you have. Some people even make recycling scrap metal their full-time job! So, if you have a lot of scrap metal lying around your house and you are looking for scrap metal recycling in Griffin, GA, give us a call at RCM Recycling!
We offer a wide variety of recycling services, and we will always pay you top dollar for your scrap metal! We know how valuable your metal is, and that's why we are always willing to give you cash on the spot.
What metal can and can't be recycled?
The best thing about metal is that it can be melted down and reused hundreds of times to make brand new items. That's why your scraps are so valuable! But like all of your other recycled scraps, they are some things scrap yards will and won't take. If you're thinking about finding scrap metal buyers to purchase your scraps, it's important to know what you have and now what its value is – you should be paid properly! If you're looking for reliable scrap metal buyers in Griffin, RCM Recycling should always be your first call!
Now, let's get into which metals can and can't be recycled…
Metals that can be recycled:
Brass
Copper
Aluminum
Cast iron
Steel
Tin
Nickel
Zinc
Metals that can't be recycled:
Lead
Propane gas tanks
Kitchen pots and pans
Cast iron skillets
Gas & paint cans
Car parts (some can be recycled, make sure to research the parts you have and if it can be recycled or not)
Plutonium
Uranium
Fluorescent light bulbs with mercury
When it comes to getting paid properly for your scrap metal, you need to find the right scrap metal buyers. Have you been looking for a 'scrap metal company near me', and are overwhelmed with choices? Give RCM Recycling a call! We offer scrap metal recycling in Griffin, GA, and we come to you, pick up your scrapes, and pay you cash on the spot!
Griffin Scrap Metal Buyers
Not all scrap metal buyers have your best interest in mind. If they know that you don't know much about the value of your scrap, they won't pay you top dollar as RCM Recycling will! We know the going rates for every kind of recyclable metal, and we take time to educate you on what kind of metal you have and how much it is worth.
We make it easy to get rid of your metal scraps. So, if you're looking to sell your scrap metal, we should be your first call! We are Griffin scrap metal buyers looking to take your scrap metal off your hands. We will even come and pick it up for you!
If you're looking to make top dollar for your scrap metal recycling in Griffin, GA, RCM Recycling is the scrap metal company for you!