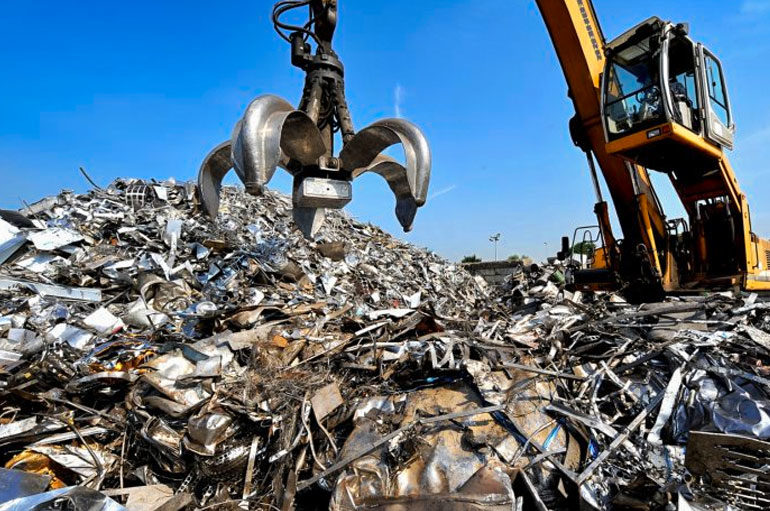 Scrap Metal Buyers in McDonough, GA
Scrap metal recycling is a way to reinvent something new with stuff you have lying around your house. By recycling your old scrap metal, you can save the environment in so many ways, all while earning some extra cash. There are so many reasons to give RCM Recycling a call, but the most important one is that we offer scrap metal recycling in McDonough, GA!
We are the go-to for all things recycling, especially when it comes to being scrap metal buyers. We know how stressful sorting, identifying, and bringing your scrap metal to a yard can be, that's why we want to do it for you! Once you have your scrap metal into a pile, simply give the team at RCM Recycling a call, and we will come and pick it up for you, drop it at a scrap yard, and we will give you cash for your metal right on the spot!
Looking for a 'scrap metal company near me'? You finally found the one!
What are the benefits of recycling scrap metal?
Recycling your scrap metal is much more than getting unnecessary 'junk' out of your house. We say it like that because your scrap metal may look and feel like junk, but it is much more valuable than you think.
There are so many reasons to sell your scrap metal and have it recycled. The first and most important reason is that it helps to preserve resources. Metal can be used forever and for so many different things. When a metal item reaches the end of its life, it can be melted down and made into something else.
Another benefit of recycling your scrap metal is that you are helping to reduce mining emissions and toxins from being put into the air. Scrap metal yards use far less energy to melt down your scraps than it would to mine completely new metals.
Lastly, when you hire scrap metal buyers, you are helping to stimulate the economy. You are putting money into the economy, creating jobs, and allowing the cost of metal to decrease, while putting cash into your pocket. So, if you are looking to sell your scrap metal, give RCM Recycling a call today! We have a team of McDonough scrap metal buyers just waiting for you to call!
By recycling your scrap metal, you are doing more than just earning money. You are helping to preserve and protect our planet, creating a more sustainable world.
McDonough Scrap Metal Buyers
If you've constantly been searching for 'scrap metal company near me', your search is finally over now that you found RCM Recycling! We offer scrap metal recycling in McDonough, GA, and we want to make it easy for you to earn cash for the scrap metal you have at home!
To schedule your metal pick-up and cash drop-off, simply pick up your phone and give RCM Recycling a call! We are McDonough scrap metal buyers and we want to pay you cash for your scraps!